Neighbourhood Focus: Port Coquitlam
All About Port Coquitlam
Port Coquitlam, or "PoCo" lies just over 30 km East of Downtown Vancouver, and as of 2016, holds a population of 58,612. With Coquitlam bordering it to the West, and Pitt Meadows directly across the Pitt River, Port Coquitlam is almost entirely intersected by Lougheed Highway. Originally comprised of mostly farmland, Port Coquitlam now consists of a mix of suburban housing and a variety of industrial and commercial areas.
Port Coquitlam has experienced significant growth over the years, yet it still maintains its small town charm with its historic downtown core.
Love the outdoors? Check out the Traboulay PoCo Trail, a 25.3 km route that encircles the community of Port Coquitlam and features a mixed landscape from forest and creek to urban development.
Port Coquitlam Monthly Stats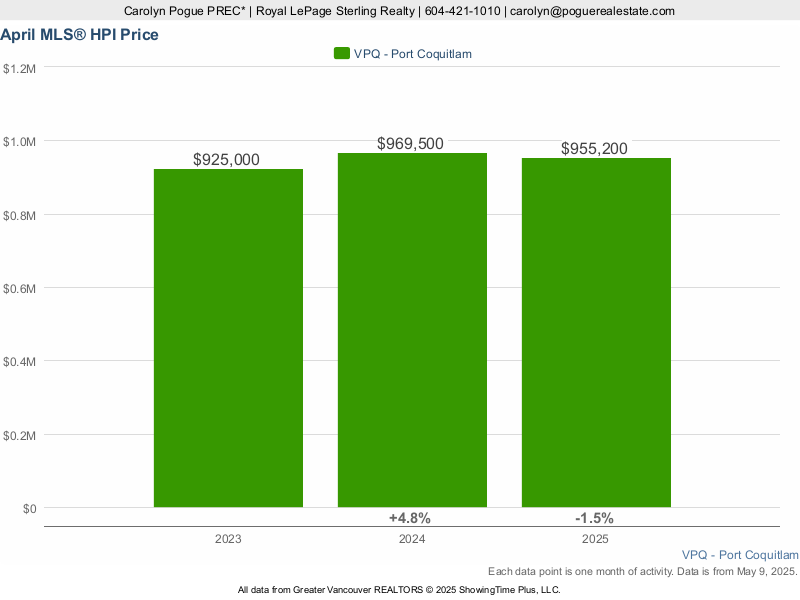 Neighbourhoods
There are several beautiful neighbourhoods throughout Port Coquitlam, some of which include Citadel, Central Port Coquitlam, Glenwood, Lower Burke Mountain, Oxford Heights and Riverwood.
Looking to Move to Port Coquitlam?