Neighbourhood Focus: Coquitlam
All About Coquitlam
Coquitlam sits just over 30 km East of Downtown Vancouver, bordering Burnaby and Port Moody to the West, New Westminster to the Southwest and Port Coquitlam to the Southeast.
Mainly a residential city, Coquitlam offers loads of parks, amenities, shopping, recreation and transit options. There's something for everyone in Coquitlam.
Coquitlam real estate ranges from luxury detached homes with large yards to studio apartments in high-rise condo buildings.
For the outdoor enthusiast: Coquitlam's trail system totals over 90 km's, and includes a portion of the Trans Canada Trail. Coquitlam is also home to the Coquitlam Crunch, the 2 km trail located in the Eagle Ridge area. Other popular trail destinations include Mundy Park, Como Lake Park, Town Centre Park & Hoy Creek Trail and Lafarge Lake.
Coquitlam Monthly Stats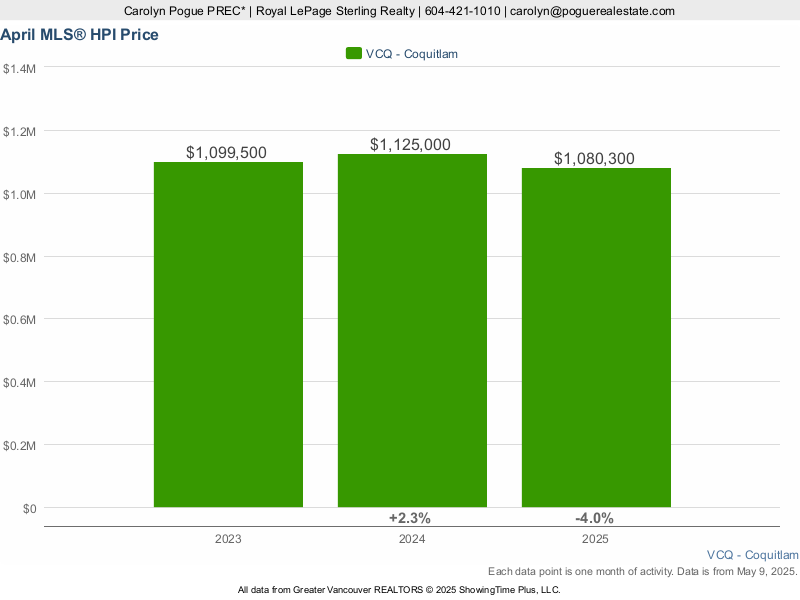 Neighbourhoods
There are several wonderful neighbourhoods that make up Coquitlam, including but not limited to, Central Coquitlam surrounding Mundy Park, West Coquitlam, Maillardville, Ranch Park, Eagle Ridge, River Springs, Meadowbrook, Westwood Plateau and Burke Mountain.
Looking to Move to Coquitlam?